Tips & Tricks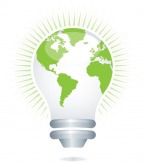 Check your air filters every month! Change them when they look dirty. Frequent air filter changing will keep the system clean, keep energy costs down, and will prevent early system failure.
---
Upgrade your thermostat - to save more $$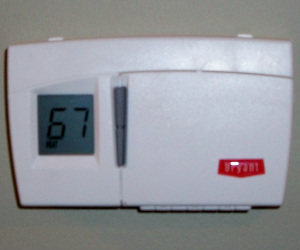 Using a programmable thermostat can save the average customer $180 every year in energy bills! This savings is good for the environment and your wallet.

---
---
Tune Up Your HVAC Equipment Yearly


A Maintenance check-up includes the following: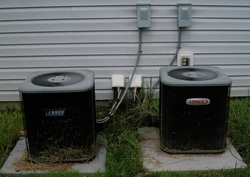 Check thermostat settings
Tighten all electrical connections/measure voltage

Lubricate moving parts

Inspect the condensate drain

Check the system controls

---
For COOLING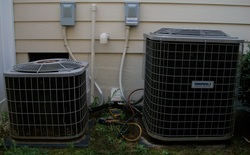 Clean evaporator coil
Check and adjust refrigerant levels
Clean blower


---
For HEATING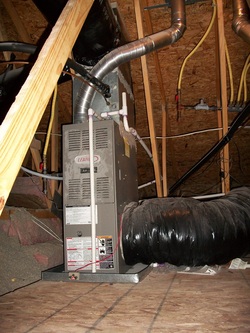 - Check all gas connections

- Ensure proper gas pressure

- Evaluate burner combustion

- Inspect heat exchanger


---
---
We service all major brands... here are just a few

---
Quick response service call and repairs - Call now for your spot!

---